In the 1970 s, the World Trade Centre stood beyond the leading edge of the city and convinced the world that oil-rich Dubai was open for business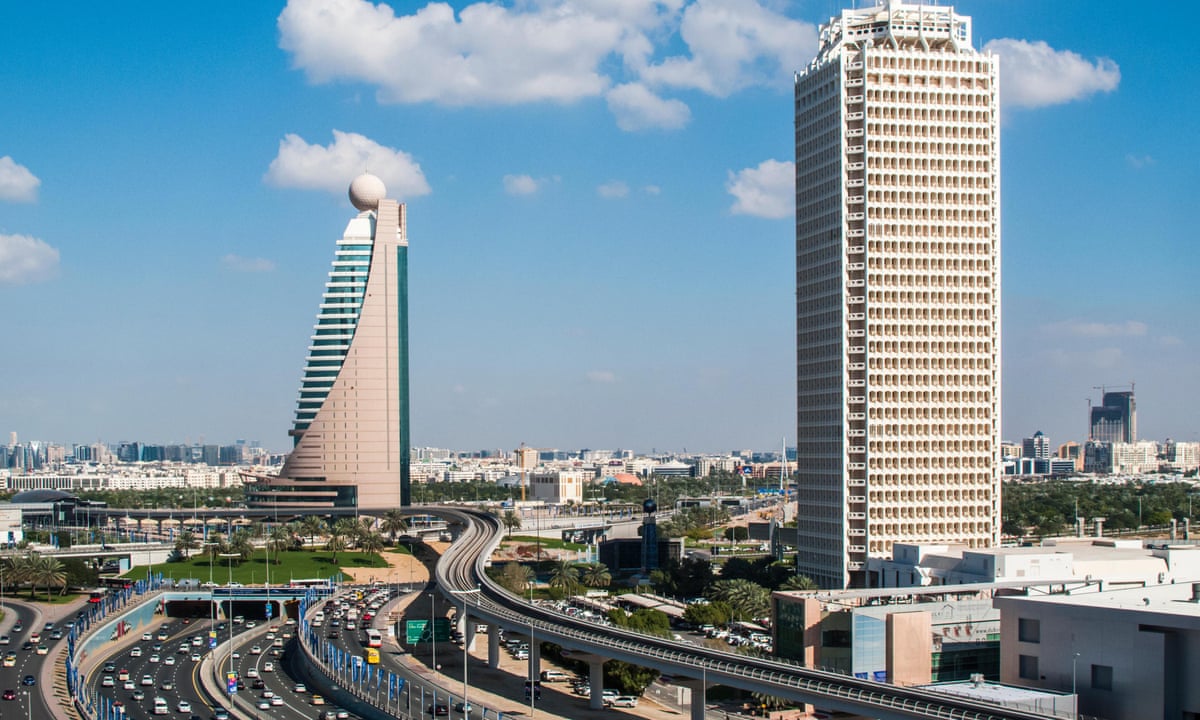 There is a story told about Dubais World Trade Centre. It is about a businessman who came to the city in the early 1970 s. He entered the court of Sheikh Rashid bin Saeed al Maktoum and asked for a piece of land on which to build. The sheikh consented, and sent a surveyor to reveal the businessman the site. The following day, the businessman returned to court and declined the offer saying, as politely as he could, that he had expected a site much closer to the city centre.
Months subsequently, upon find how quickly Dubai had sprawled outwards, he returned to tribunal and grovelled. He had failed to see the sheikhs magnanimity, he said, and wished to have the plenty after all. The sheikh informed him that the original site was now already spoken for, but offered another in its place. Once again, the businessman was taken to the site, this one much further out than the original offer. He turned his face in abhorrence and never returned. The second piece of land was the site of the World Trade Centre.
Caught in a reversal telling of Tantalus, reaching for but never willing to pluck fruit from a bountiful tree, the businessman wasnt alone in scoffing at Dubais future expansion. The city at the time seemed still focused on the hustle around the water of what was known as Dubai Creek. When the World Trade Centre came along, it was often photographed as marooned in a distant patch of desert a desert that somehow was also various kinds of swampy; there was a bad mosquito problem. The writer Jonathan Raban ensure the tower as he entered the city from Abu Dhabi. He called it smug.
Now the World Trade Centre is the gateway to the most memorable stretching of Dubais Sheikh Zayed Road, or E11, lined by duelling skylines and the subject of endless gleaming photograph pitched to investors: two rows of skyscrapers, in fractious opposition, facing off across a 12 -lane highway. With an exterior that is like a lattice made of tusk, the World Trade Centre is Sheikh Zayed Roads opening act but for decades it stood as a signpost, a marker for where Dubais development would eventually reach and surpass.
Read more: www.theguardian.com